Young Steinway Artist Albert Lau (MMus, LRAM, LRSM) was born in Hong Kong and performs internationally both as a solo pianist and chamber musician. His repertoire ranges from Bach to Birtwistle, and includes rarities as well as his own transcriptions. He was named a Young Steinway Artist by Steinway & Sons in 2018.
Albert Lau started learning the piano at the age of 7, and had his formative training with Josephine Cheung. He studied with Emile Naoumoff at Indiana University in the USA, where he completed his Bachelor of Music with High Distinction.
He then furthered his studies at the Royal Academy of Music in London, under the tutelage of Joanna MacGregor, Head of Piano. Upon graduation he was awarded Distinction for his Master of Music degree, in recognition of his achievements at the Royal Academy.
more...
Repertoire List
Albert Lau's repertoire spans from Bach to Birtwistle.
He is fascinated by rarities in the piano repertoire and has a passion
for transcriptions of classical, modern and popular music.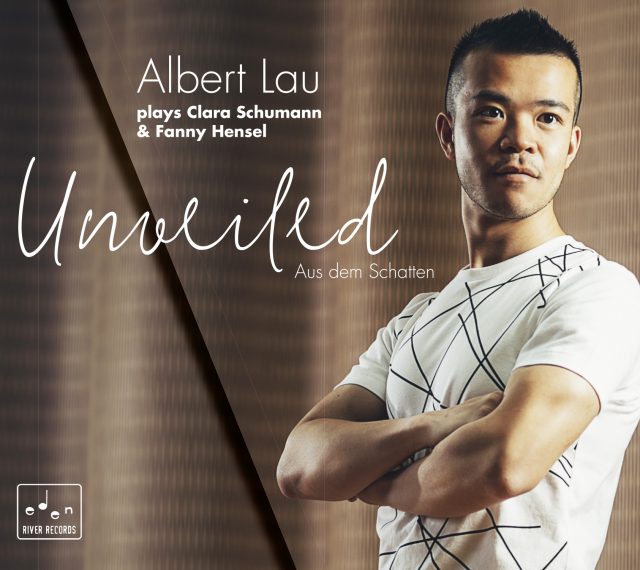 "Unveiled" - Solo CD
Piano works by Clara Schumann and Fanny Hensel
'These are two extraordinary female composers, whose voices deserve to be heard.'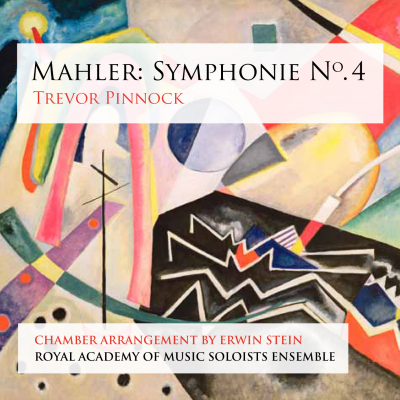 Mahler: Symphony Nr.4
Debussy: Prélude à l'après-midi d'un faune
Royal Academy of Music Soloists Ensemble, Trevor Pinnock
15.02.2019 / 20.00 Uhr
Tsuen Wan Town Hall, Hong Kong
with the Hong Kong Philharmonic Orchestra
hkphil.org
16.02.2019 / 20.00 Uhr
Tsuen Wan Town Hall, Hong Kong
with the Hong Kong Philharmonic Orchestra
hkphil.org
17.03.2019 / 15.00 Uhr
Foundling Museum, London, United Kingdom
Duo concert with Yau Cheng, Piano Four Hands
foundlingmuseum.org.uk
04.04.2019 / 12.00 Uhr
Rautenstrauch-Joest-Museum, Cologne, Germany
Benefit concert, solo piano
28.04.2019 / 15.00 Uhr
Foundling Museum, London, United Kingdom
Duo concert with Paola Delucchi, Violin
foundlingmuseum.org.uk
17.05.2019 / 20.00 Uhr
Stiftskirche St. Martinus, Kerpen, Germany
Duo concert with Stephen Harrap, Piano Four Hands
stadt-kerpen.de
11.06.2019 / 13.00 Uhr
St Martin in the Fields, London, United Kingdom
Duo concert with Paola Delucchi, Violin
stmartin-in-the-fields.org
16.06.2019 / 19.00 Uhr
La Roque-d'Anthéron, France
"Pianos en fête" Festival International de Piano de La Roque d'Anthéron
05.07.2019 / 13.15 Uhr
St Bride's Church, Fleet Street, London, United Kingdom
Solo piano recital
stbrides.com
13.07.2019 / 19.00 Uhr
Christuskirche, Cologne, Germany
Memorial service for Liu Xiaobo
amnesty-koeln.de
18.07.2019 / 13.00 Uhr
St Mary the Virgin, Aylesbury, United Kingdom
Solo piano recital
aylesburystmary.org.uk
26.07.2019 / 13.00 Uhr
St Martin in the Fields, London, United Kingdom
Solo piano recital 'Pianists of the World'
stmartin-in-the-fields.org
01.09.2019 / 11.00 Uhr
Sauerland, Germany
Private solo piano recital
22.09.2019 / 18.30 Uhr
Weißer Saal, Hotel Atlantic, Hamburg, Germany
Piano recital - Solo CD presentation
30.10.2019 / 19.00 Uhr
Cologne Synagogue
Benefit concert for WIZO Germany (Women's International Zionist Organization)
wizo-ev.org
18.11.2019 / 18.00 Uhr
Mendelssohn-Remise, Berlin, Germany
Solo concert soirée (German premiere of 'Kangding Qingge' Étude Op.66 No.5 for piano solo by Nimrod Borenstein)
mendelssohn-gesellschaft.de
07.11.2019 / 13.00 Uhr
Tel Aviv, Israel
Private solo piano recital
15.02.2020 / 19.00 Uhr
Brussels, Belgium
Private solo piano recital
18.06.2020 / 13.00 Uhr
Palazzo Spinola, Genoa, Italy
Duo concert with Paola Delucchi, Violin
Linbury Studio Theatre, Royal Opera House
London, United Kingdom
Kammermusiksaal, Beethoven-Haus
Bonn, Germany
St Martin-in-the-Fields
London, United Kingdom
'Pianos en Fête' Festival International de Piano de La Roque-d'Anthéron
La Roque-d'Anthéron, France
Purcell Room, Southbank Centre
London, United Kingdom
Steinway Hall
London, United Kingdom
Snape Maltings
Aldeburgh, United Kingdom
Gürzenich
Cologne, Germany
Steinway Düsseldorf
Düsseldorf, Germany
Galleria Nazionale di Palazzo Spinola
Genoa, Italy
Basilika Sankt Aposteln
Cologne, Germany
St. George's Bristol
Bristol, United Kingdom
Senate House, University College London
London, United Kingdom
Museo Chiossone d'Arte Orientale
Genoa, Italy
The Foundling Museum
London, United Kingdom
Le Moulin des Arts
Entrecasteaux, France
Senftöpfchen Theater
Cologne, Germany
Duke's Hall, Royal Academy of Music
London, United Kingdom
Chinese University of Hong Kong
Hong Kong
David Josefowitz Recital Hall, Royal Academy of Music
London, United Kingdom
St. Sepulchre-without-Newgate
London, United Kingdom
St. Mary's Church
Aylesbury, United Kingdom
Carlton Towers
Carlton, North Yorkshire, United Kingdom
Circolo Ufficiali Genova
Genoa, Italy
City University of Hong Kong
Hong Kong
Salle Cortot
Paris, France
Auditorium Rameau, Conservatoire à Rayonnement Régional de Saint-Maur
Paris, France
Église Saint Martin
Gargenville, France
Auditorium, Hotel Mercure
Courchevel, France
City Hall Concert Hall
Hong Kong
Youth Square Theatre
Hong Kong
All Saints' Cathedral
Hong Kong
Asamsaal
Ettlingen, Germany
Benaroya Hall
Seattle, WA, USA
Musical Arts Center
Bloomington, IN, USA
Ford Hall, Indiana University
Bloomington, IN, USA
Recital Hall, Indiana University
Bloomington, IN, USA
St Mary's at Perivale
London, United Kingdom
Shoreditch Treehouse
London, United Kingdom
Charlton House
London, United Kingdom
Tsuen Wan Town Hall
Hong Kong
For any enquiries, please feel free to contact me on info@laualbert.com or +49 176 47179097